Empowering bold couples
to create a wildly freeing & easy wedding experience
that's built on intention & connection.
Be bold.
Feel free.
Be natural.

I will take care of everything else.
I bet you didn't know your wedding can feel this easy & freeing.
I'm here to tell you HECKEN YES it can & I found the secret sauce to make it happen. Whatever your adventure together has been to get here, high school sweethearts to Tinder, you're here & you're GETTING MARRIED! This is exciting, bold, & meaningful.
As someone who has always been different than the norm, I have had the courage to find the path that is authentic to myself. I understand your feeling of wanting to do what you want to do keeping authenticity to yourselves. I'm here to empower that feeling of finding your unique wedding voice. I can't wait to help you as I have done for so many already.
Feel free to be un-stuck from the traditions.
You do not need to spend all of your free time planning or feeling stressed.
You can have a wonderful experience the ENTIRE time: before & after. Your day will just flow & be about you two so you can be present. You can relive your wedding day remembering how amazing it felt.
I'm here to guide you through it, make it happen, & document all of those tiny moments.
I will GET. IT. ALL while you feel relaxed & completely free to be your badass self. All day will just feel how you dreamt it to be.
It's not complicated & I'll show you how.
"I would recommend Stephanie over and over again, to anyone looking for a laid back, badass & truly talented photographer."
A calming force on your elopement day.
Hey, I'm Steph! The Yoda for your Elopement.
I'm a real person with an adventurous, free spirited soul who cares a lot about your experience. I'm grounded yet fun, exciting yet steps back. I'm a wild combo & someone who cares. I'll be just as excited as you are on your wedding.
Based in Iceland but you can take me anywhere. I've documented lovebirds in 6 countries and 15 US States. (I will bring great snacks.)
I've found the magic balance of photographer, guide, host, & friend. Taking you to off the beaten path areas you would not find otherwise & documenting your story in an authentic way. Everything will just feel easy & natural.
Your elopement matters & is super important to me.
Elopement Yoda [ ih-lohp-muh nt 'joʊdə ]: noun

1. Someone who guides you to your elopement's true potential by showing you the path you need to take;
keeps everything calm & natural.

2. Small in size but powerful.

See also: Friend & Host
"I am so glad that we picked Stephanie to be our wedding photographer.
She captured our day in a beautiful, realistic, and artful way – exceeding our expectations.
She also went above and beyond to make us feel comfortable, and was an excellent communicator.
She was extremely accommodating and professional. We could not be happier with the entire experience."
- Rachel & Paul
Read what couples had to say about how their adventure felt.
Get cozy, make some coffee & snuggle up to your boo.
Check out some Adventure Elopement Stories with these cuties.
Adventure Elopement
A completely private Iceland Elopement on Reynisfjara black sand beach during sunset.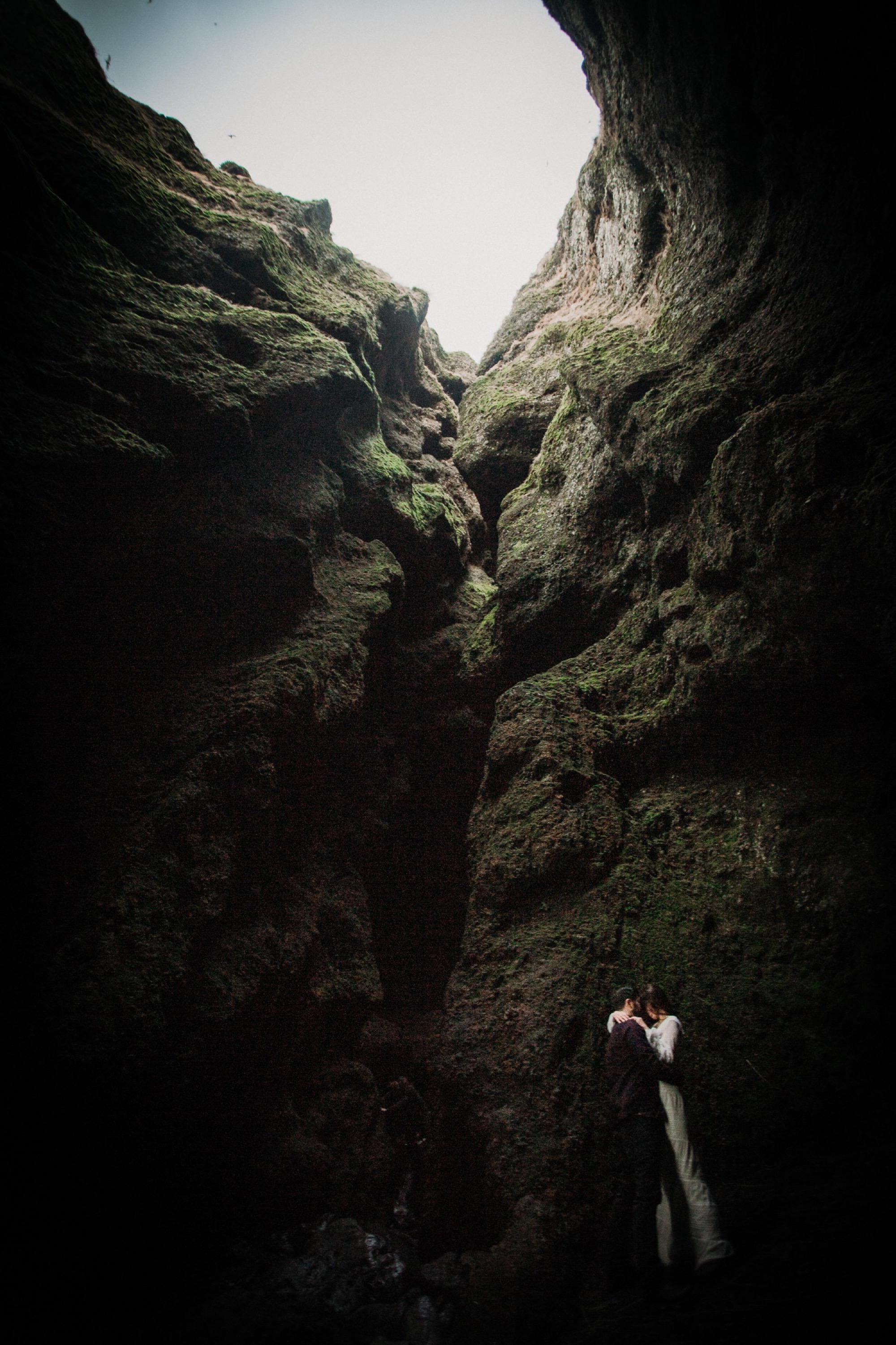 Intimate Adventure Wedding
An Iceland Wedding Adventure full of wind, rain, mood & laughter.
Intimate Adventure Elopement
Their Iceland Elopement at Búðir black church was meaningful, unique, & full of love for each other.
Elopement planning resources.
Click below to get a little help planning your adventure.
Take a little peep at some full galleries & see what their dream day looked like.
Windy, a bit wild, & had a whole lot of love. Katelyn & Johnny wanted a vow reading that was special & private for just themselves.
Inspiring, emotional, & breathtaking. This elopement was filled with tiny moments that made their day completely unique.
They wanted a day to themselves, to celebrate, and to have a full day experience.We did that. with or without the sun.